Perennials are popular among gardeners since they return year after year for three to five years. However, some plants require more water than others in order to grow. This selection of 11 drought-tolerant perennials is not only low-maintenance, but they can also withstand the heat and thrive on little water once they've established themselves in the garden!
Lavender
English lavender is a drought-resistant plant. Watering French or Spanish lavender every few days works well where I live.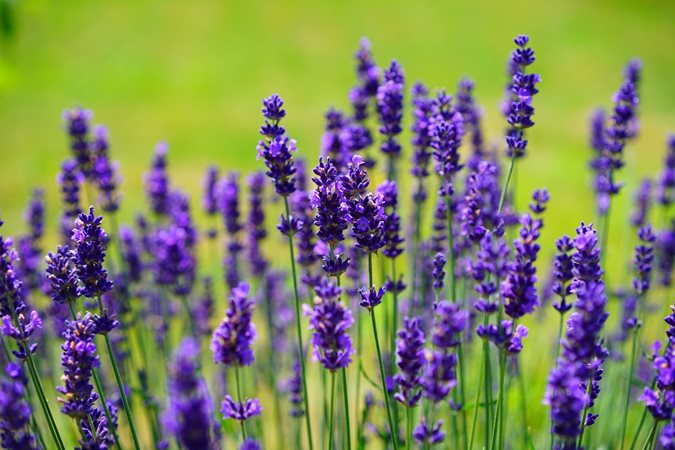 Lavender is known for its drought resistance and ability to thrive in poor soils. Moreover, it can be used to scent the yard and make cute DIY crafts such as essential oils, scented pillows, and dried flower arrangements!
Crepe Myrtle
Crepe Myrtles grow well in my zone of hardiness. They perform so wonderfully that it's nearly amazing. To be honest, they have to be the least finicky plant on the planet. There are a variety of crepe myrtles available, including pink, white, and lilac. They can be grown as trees or shrubs, and dwarf varieties are available.
Flower in a Blanket (Gaillardia)
This Daisy-like flower looks a lot like Echinacea, but it has its own set of benefits. Once planted, it tolerates hot and dry conditions well and adds a splash of color to the landscape. Blanket flower complements other full-sun perennials beautifully, making it an ideal addition to your garden design. The fact that they return year after year for numerous years increases the value of the investment.
Sedum
If you are looking for something drought-tolerant and low-maintenance, Sedum varieties are the ones to consider. When grown in bunches, clusters of blossoms grow on long, green stalks that appear lovely. Autumn Joy is one of the most popular varieties among gardeners.
Yarrow
Yarrow is one of the simplest perennials to cultivate, making it ideal for new gardeners or those who don't want to mess too much with their landscaping. Because it can live on neglect and considerably less water than other plants, it is extremely low-maintenance. It can also withstand scorching Summer days, making it ideal for places where temperatures often exceed 90 degrees Fahrenheit.
Ornamental Grass
In dry conditions, ornamental grasses such as Purple Fountain Grass and Mexican Feather Grass thrive. They'll be able to withstand the heat, and they won't require much from you. Ornamental grasses are also a great way to enrich your garden landscape with gorgeous plants while also conserving water.
Russian Sage
Russian Sage is the plant for you if you want a plant that is strong as nails but also generates color and texture. On tall silvery leaves, its light-purple plumes develop. Use it to add texture to your plants and as a border.
Butterfly Weed
There is much to learn about Butterfly Weed. It gets its name from the fact that it attracts butterflies. This drought-tolerant perennial is known for its vibrant orange blossoms and makes a lovely addition to colorful landscapes. It prefers dry soil and full light, and it's resistant to deer and rabbits.
Coreopsis
Coreopsis must be included in any list of drought-tolerant perennials! This daisy-like flower is the epitome of a long-blooming, low-maintenance flower. It doesn't care about the soil and, in fact, performs better on bad soils than on modified soils.
Sunflower
Sunflowers are annuals, whereas false sunflowers are perennials that come back year after year. They're drought-tolerant full-sun plants that provide vibrant flashes of yellow to the landscape. This is a lovely drought-tolerant perennial that will brighten up your garden!
Daylily
It's hard to think that a plant as lovely as the Daylily can withstand such dryness. This perennial is both visually appealing and easy to maintain. Daylilies come in a wide range of colors and even color combos. Once they've established themselves, they can survive on very little water.
Unlike sunflowers, which are annuals, false sunflowers are perennials that grow year after year. They're drought-tolerant full-sun plants that provide vibrant flashes of yellow to the landscape.